Wood Cleaning in Phenix City, AL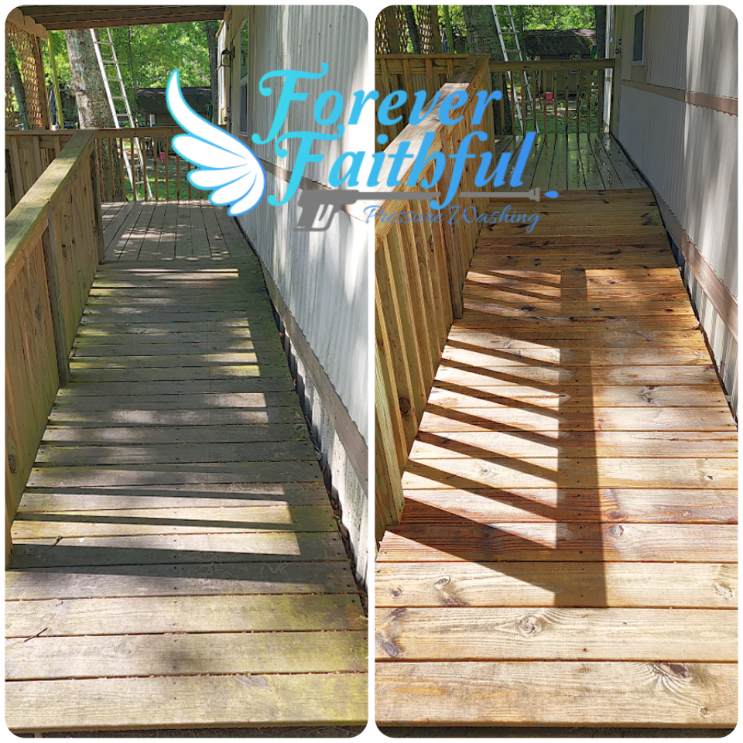 Customer called upon our Pressure Washing Pros here at Forever Faithful Pressure Washing to get the property cleaned up for their family!
Using our soft washing process we were able to remove years worth of organic build on on the home and wooden decks!
House washing, Roof washing, Wood cleaning and so much more is what we can provide to you and your property too!
Location: Phenix City, AL
Service:
Client Review
⭐⭐⭐⭐⭐ I looked at the reviews online for this company and decided to give them a call and they truly did live up to there reviews. They were fantastic. They responded and gave me a quote on the same day. They pressured washed my dad's trailer, underpinning and decks. It looks amazing. Thank you so much. Katina
Articles & Tips
The Benefits Of Driveway Washing

When you think about all the times you use your driveway, it doesn't take long to realize that your driveway might be the exterior surface you rely on the most at your property. But perhaps more than […]

Why Professional Pressure Washing Always Beats DIY

Pressure washing machines are available to rent or buy at almost any major hardware store, and the temptation to use one can be hard to resist. Like driving a sports car, though, just because you can […]
Schedule Your Top Notch Phenix City Pressure Washing Services Today!