Residential Washing
Let our pressure washing specialists get you to fall in love with your home all over again with our professional house washing service! No one can get your Phenix City home cleaner and more beautiful than Forever Faithful Pressure Washing LLC.
As proud members of this community, it's been our pleasure to be able to provide the high-quality pressure washing in Phenix City that our neighbors deserve. As a company, we believe that if the customer isn't happy, then the job is far from finished, and that's why Forever Faithful Pressure Washing LLC stops at nothing until we've achieved the remarkable results our clients deserve. When you hire our pressure washing pros, have peace of mind that:
Your surfaces will receive expert care and attention, down to the smallest detail
We respect your time and your property, so expect us to get the job done safely and on schedule
We'll bring everything we need for all of our projects, so all you have to do is relax
Our customer service is first-class, and we'll always consider all of your needs and concerns
Make your home as beautiful as it deserves to be. Contact us today to get started!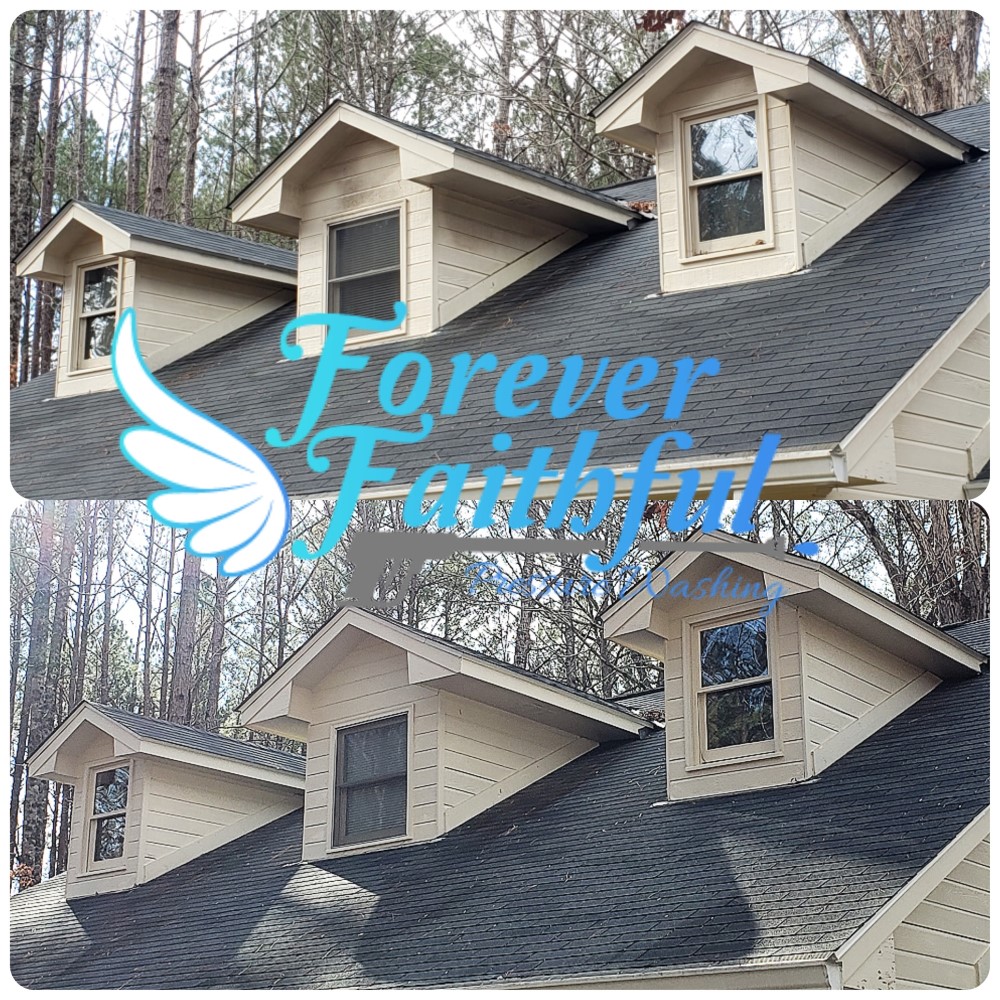 Exterior Home Cleaning
House sidings can be natural magnets for substances such as dust, dirt, pollen, algae, and even smog. These contaminants don't look good on your home, and they also don't do your sidings any favors when it comes to their longevity. Forever Faithful Pressure Washing LLC has a specialized soft washing system perfect for house washing and getting your sidings a fresh start!
Soft washing is a low-pressure washing method that soaks a surface rather than spraying it. Through its use of a much more concentrated mixture of eco-safe cleaning solutions, soft washing dislodges contaminants that are on your sidings without risking any damages to your sealants, paint, or other housing materials. After a thorough rinsing away of all detached pollutants and cleaning agents, your sidings will be spotless, and your home will look marvelous all over again!
Here are just some of the ways our professional house washing can benefit you:
Your sidings will stay clean for longer and look better than ever, elevating your home's curb appeal
We wash away illness-causing bacteria, germs, and allergens, making your home a healthier environment
House washing prevents premature degradation and protects your sidings from weather damage
Keeping your house sidings clean will prevent dullness and color fading in the future
Keep in mind that house washing isn't the only professional service we provide! Call us for a free estimate on professional pressure washing treatments such as patio cleaning, roof cleaning, and more!
Recent House Washing Projects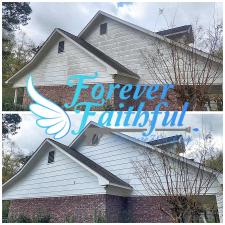 House Wash in Phenix City, AL
What an awesome experience it was being able to work for the Hinkles! Mr. and Mrs. Hinkle needed to get their Phenix City, AL, house cleaned up, and we were happy to help! Does your house need […]
See This Project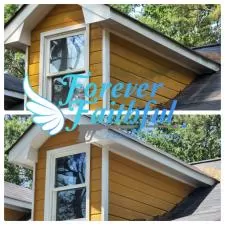 House Washing in Phenix City
What an awesome time it was getting this house cleaned up with our House Wash service in Phenix City, AL!!! Right before leaving I was blessed with the opportunity to pray with a brother in Ch […]
See This Project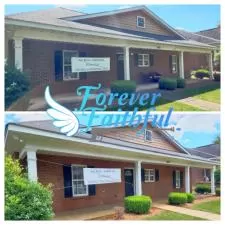 House Washing in Auburn, AL
After being referred to Forever Faithful Pressure Washing by his father, this customer called our pressure washing pros to come and clean up his rental property before bringing in new tenants. Th […]
See This Project
Articles & Tips
The Benefits Of Driveway Washing

Your driveway is likely the most used exterior surface at your property, and it also tends to get dirty quickly. Cleaning a driveway can be a tedious task, but hiring a professional pressure washing […]

Why Professional Pressure Washing Always Beats DIY

Why Professional Pressure Washing Beats DIY | Phenix City Pressure Washing Pressure washing machines are available to rent or buy at almost any major hardware store, and […]
Schedule Your Top Notch Phenix City Pressure Washing Services Today!