Work With Our Reputable Pressure Washing Experts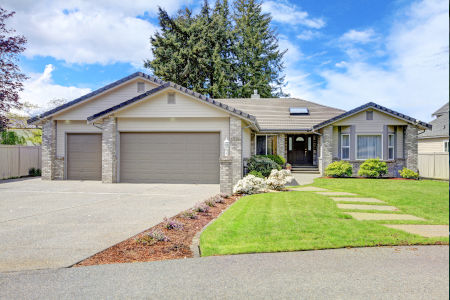 If your Opelika home has concrete, brick, stucco, or other hardscapes that require cleaning, the pressure washing services we offer at Forever Faithful Pressure Washing is a great choice. Over time, after being exposed day after day to the elements, your hard surfaces will inevitably get dirty. Dust clings to moisture, and the dirt gets baked on by the sun, turning your stucco grey and dull. Oil, grease, and rust find their way into your concrete walkways or driveways. Algae spreads across your brick home like a plague within months. All of these common problems stand to mar the beauty of your property and negatively impact your building's aesthetic value.
With our pressure washing services, we use precision and training to utilize the highest quality pressure washers to strip away your stains, algae, and grime. With the power of controlled, pressurized water, we can peel off layer after layer of dirt and mildew and flush out any persistent stain imaginable. When combined with powerful cleaning solutions, even the hardest stains, like rust or battery acid, don't stand a chance. For the most reliable and effective clean for all of your hard exterior surfaces, call the number one pressure washing company in Opelika; Forever Faithful Pressure Washing.
Gentle Roof Cleaning To Make Your Shingles Shine
If it's been over a year since you've had a roof cleaning service from Forever Faithful Pressure Washing, it's time to give us a call. Our low-pressure cleaning methods better ensure the safety and integrity of your roof while also giving it a thorough, bright clean. Our pros use cleaning wands fitted with low-pressure nozzles that provide a safe, even, and precise clean for even the most delicate roofing materials. We use cleaning solutions that are not only safe for your roof but the environment as well. They are water-based and biodegradable, reducing or eliminating the chance of solution runoff harming your lawn.
If your roof is overdue for a good cleaning, give our roof cleaning services a try. You won't be disappointed. We look forward to serving you!
Benefits Of Driveway Washing From An Opelika Pro
Many Opelika homeowners wonder why they can't perform driveway washing themselves. While those big box home improvement retailers often rent these machines out for a reasonable price, we guarantee you're not going to get the same results you'd get working with pros like us. Here are some points to ponder:
Driveway washing can be grueling and tedious, especially if you have no experience. Our seasoned team offers meticulous service and attention to detail that creates unmatched results, the outcome of working effectively and efficiently.
Save money by hiring a pro. While it's easy to rent pressure washing equipment, you're not getting industry-level equipment for the price you're paying. You're getting mediocre results at best that won't last.
Keep things safe! Just because you can rent a pressure washer, it doesn't mean you should be handling one. Unnecessary injuries occur each year as a result of DIY pressure washing tasks gone wrong. The high-velocity water spray can do serious damage to skin, eyes and cause damage to your surfaces if not handled properly.
Driveway washing not only enhances the look of your home and property but also removes materials that can be a safety hazard. Contaminants like algae build up on concrete over time, making the surface of your driveway slick. The last thing that you need is to slip and fall while carrying in your groceries from the car, so let us help prevent that.
Latest Project in Opelika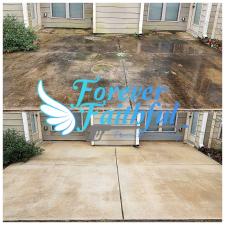 House Washing and Concrete Cleaning in Opelika, AL
Forever Faithful Pressure Washing received word from a customer that they needed their property cleaned before selling their home. Our Pressure Washing Pros completed our House Washing and Conc […]
See This Project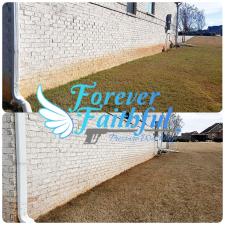 Red Clay Stain Removal Pressure Washing in Opelika, AL
Forever Faithful Pressure Washing was blessed with the opportunity to be able to help a customer in Opelika, AL, remove red clay stains from the bottom section of their lime washed brick home. Removi […]
See This Project
Reviews & Testimonials on Forever Faithful Pressure Washing LLC in Opelika, AL
There are currently no reviews or testimonials, check back soon!
Articles & Tips
The Benefits Of Driveway Washing

When you think about all the times you use your driveway, it doesn't take long to realize that your driveway might be the exterior surface you rely on the most at your property. But perhaps more than […]

Why Professional Pressure Washing Always Beats DIY

Pressure washing machines are available to rent or buy at almost any major hardware store, and the temptation to use one can be hard to resist. Like driving a sports car, though, just because you can […]
Schedule Your Top Notch Phenix City Pressure Washing Services Today!