Wood Cleaning in Lake Martin, AL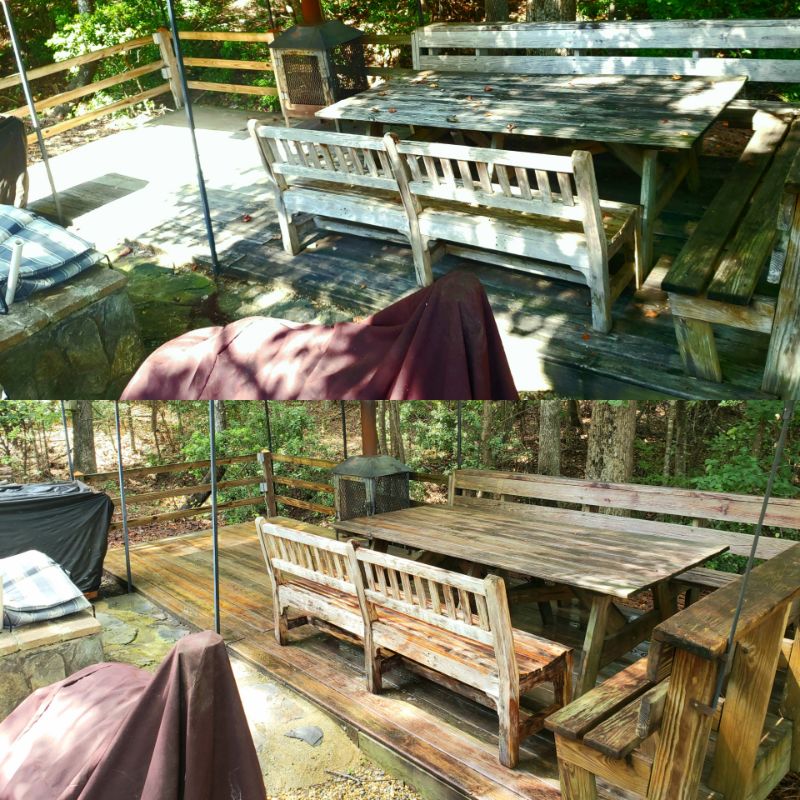 Customer has a beautiful rental property right on Lake Martin. They needed the home rinsed off and the wooden patio cleaned. On September 13th, 2021 experts from Forever Faithful Pressure Washing arrived to the property to perform cleanings. Upon completion the house looked wonderful and life was restored to the wooden patio!
Location: Lake Martin, AL
Service:
Articles & Tips
The Benefits Of Driveway Washing

When you think about all the times you use your driveway, it doesn't take long to realize that your driveway might be the exterior surface you rely on the most at your property. But perhaps more than […]

Why Professional Pressure Washing Always Beats DIY

Pressure washing machines are available to rent or buy at almost any major hardware store, and the temptation to use one can be hard to resist. Like driving a sports car, though, just because you can […]
Schedule Your Top Notch Phenix City Pressure Washing Services Today!