Pressure Washing in Columbus, GA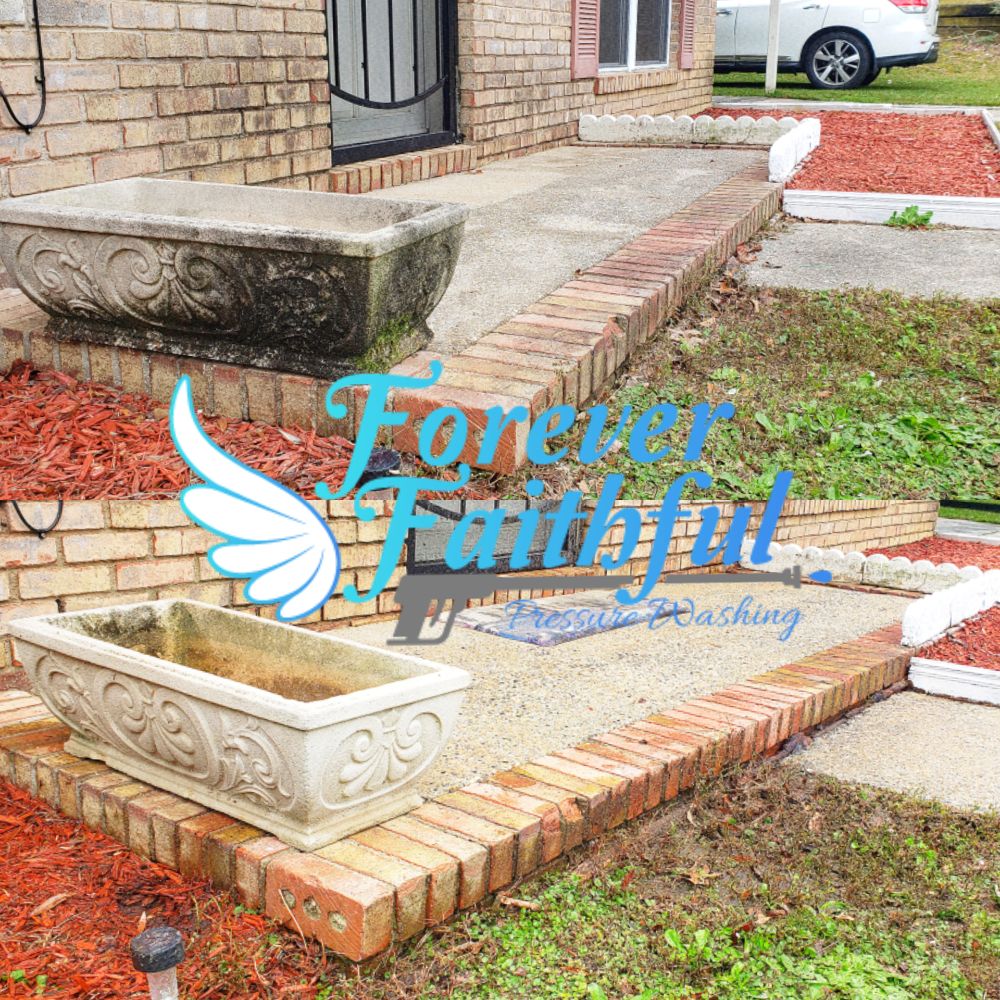 Customer Found Forever Faithful Pressure Washing on Facebook and requested a FREE Quote to clean their driveway, walkway, and front porch. On November 4th, 2021 our pressure washing pros brought life back to their concrete by pre treating, surface cleaning, and finally post treating with proper chemical mix to ensure maximum clean! We even cleaned her flower pot too so she could plant new flowers in the spring!
Driveway Cleaning Gallery
Client Review
I love the way they brought my driveway and my porch back to life good job and I will be calling you back
Articles & Tips
The Benefits Of Driveway Washing

When you think about all the times you use your driveway, it doesn't take long to realize that your driveway might be the exterior surface you rely on the most at your property. But perhaps more than […]

Why Professional Pressure Washing Always Beats DIY

Pressure washing machines are available to rent or buy at almost any major hardware store, and the temptation to use one can be hard to resist. Like driving a sports car, though, just because you can […]
Schedule Your Top Notch Phenix City Pressure Washing Services Today!