Driveway Washing In Phenix City, AL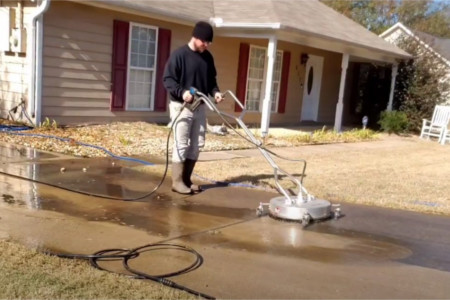 Customer Called Forever Faithful Pressure Washing to have her driveway, walkway, and back patio cleaned in preparation for the gender reveal party she was hosting for her daughter. Our Pressure Washing Pros were able to use our high pressure washing process to make her concrete look like new!
Project Info:
Driveway Washing Video
Client Review
Luke from Forever Faithful is awesome!! I was so impressed just setting up the appointment at how professional and efficient - contacting me the day before and then the day of the cleaning. Luke did an amazing job!! I highly recommend this company!!!!!!
Articles & Tips
The Benefits Of Driveway Washing

When you think about all the times you use your driveway, it doesn't take long to realize that your driveway might be the exterior surface you rely on the most at your property. But perhaps more than […]

Why Professional Pressure Washing Always Beats DIY

Pressure washing machines are available to rent or buy at almost any major hardware store, and the temptation to use one can be hard to resist. Like driving a sports car, though, just because you can […]
Schedule Your Top Notch Phenix City Pressure Washing Services Today!