Another Driveway Cleanup Phenix City, AL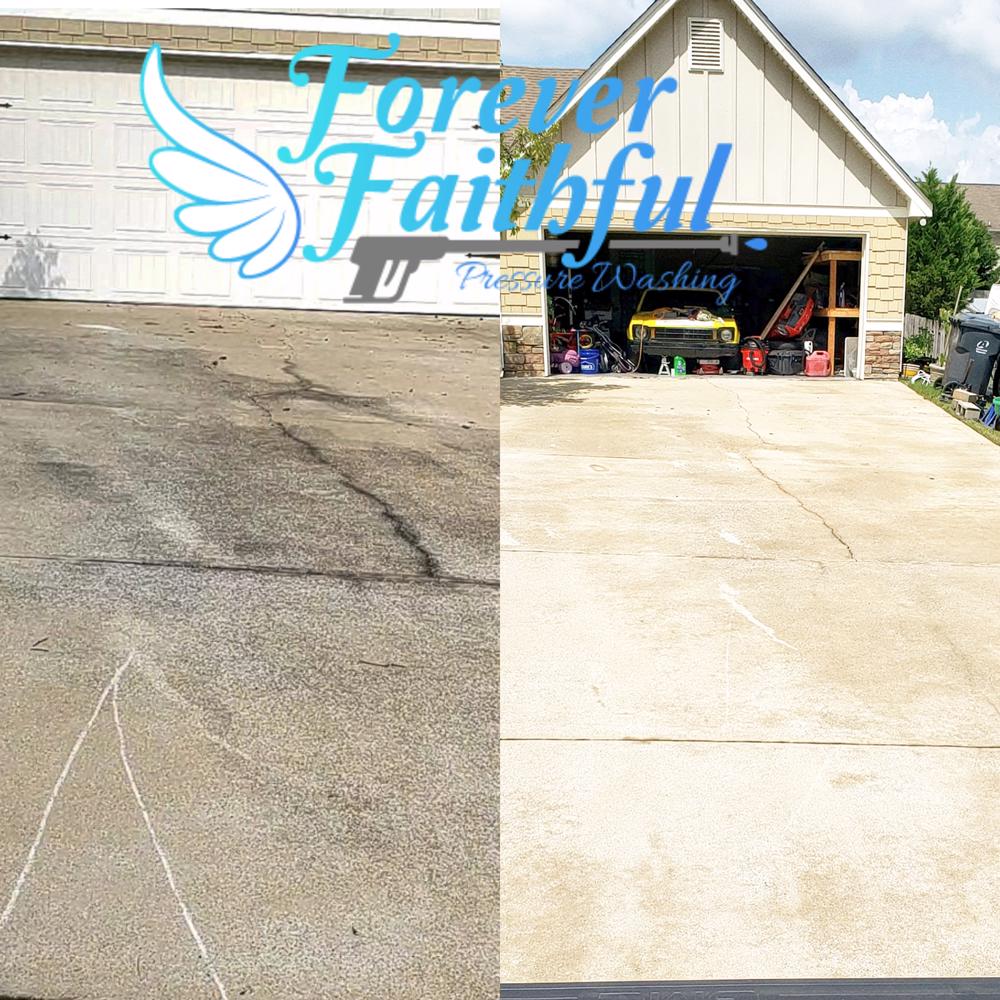 This customer recently moved into their new home and wanted to make sure to clean all the old stains from their driveway.
Forever Faithful Pressure Washing Pros came to the rescue! After pretreating the driveway our pressure washing pros cleaned and post treated the driveway leaving it beautiful for months to come!
Need to get rid of some of the stains and grime previous owners left behind? Get YOUR quote NOW for FREE!
Driveway Cleanup Gallery
Client Review
Jonathan showed up on time and did a great job pressure washing my driveway making sure to get all the darker areas. Now we currently have the cleanest driveway in the neighborhood.
Articles & Tips
The Benefits Of Driveway Washing

When you think about all the times you use your driveway, it doesn't take long to realize that your driveway might be the exterior surface you rely on the most at your property. But perhaps more than […]

Why Professional Pressure Washing Always Beats DIY

Pressure washing machines are available to rent or buy at almost any major hardware store, and the temptation to use one can be hard to resist. Like driving a sports car, though, just because you can […]
Schedule Your Top Notch Phenix City Pressure Washing Services Today!