Hurtsboro's Trusted Pressure Washing Team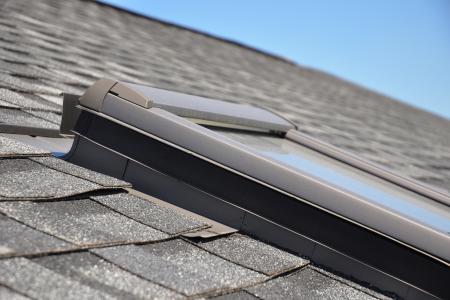 Pressure washing in Hurtsboro doesn't get much better than Forever Faithful Pressure Washing, no matter if it's for your siding or your patio. Every aspect of our exterior cleaning process is carried out with the same care, due to our dedication to providing our customers with the finest results and service every time. Contact us to service your Hurtsboro home with any of the following pressure washing services:
Sidewalk cleaning
House washing
Wood cleaning
And many more!
Benefits Of Roof Cleaning For Your Hurtsboro Home
Improved Curb Appeal. Like house washing, roof cleaning can raise your home's curb appeal and make it much more attractive to potential buyers if you decide to sell any time soon. Many real estate agents often suggest services like roof cleaning before you list your home so that it looks its best for interested parties. If selling your house is something you're planning to do this year, then don't neglect to schedule roof cleaning to make curb appeal soar!
Better Energy Efficiency. A dirty roof could be costing you more than your home's pristine appearance. It's also likely contributing to higher energy costs. This is because dirty roofs absorb more heat from the outdoors and pull it into your home's interior. This excess heat can make your home uncomfortably warm and warrant the need for higher electricity use. Roof cleaning eliminates the grime buildup responsible for this frustrating chain of events and helps improve your home's energy efficiency while also saving you money.
Increased Lifespan. As with anything in life, your roof will last longer if you give it the care it needs. Roof cleaning is an affordable way to extend your roof's lifespan and prevent the need for a total replacement.
Damage Prevention. Roof cleaning can help you prevent decay and damage to your roof by giving a technician a chance to do a thorough inspection of the area. During this inspection, your tech will note any small repairs needed and report them to you so that you can get them taken care of before they worsen. This helps you save money in the long run and helps you avoid the headache of major roof repairs.
Toxin Removal. Roof cleaning eliminates toxic growths of things like mold and mildew. These and similar organic growths can wreak havoc on your roofing materials and can also eat their way to the interior of your home. If they make it inside, they can cause health issues for you and your family. Toxin removal is just one more important reason to prioritize roof cleaning for your property and protect your family's health.
Driveway Washing To Boost Your Hurtsboro Concrete's Appearance & Health
A driveway washing service will bring you more than an appearance improvement for your home. If you'd like your driveway to have a long life, keeping it clean is a must. Just as the build-up of materials will make the surface look terrible over time, they will also wear it down. When you let the layer of grime overstay its welcome, the lifespan of your concrete is significantly reduced because of its porous nature. Knowing that we'll be doing everything we can to avoid costly repairs or replacement is something we love to assure our customers of. Keep the worry of your driveway out of your mind and contact Forever Faithful Pressure Washing for a driveway washing service.
Reviews & Testimonials on Forever Faithful Pressure Washing LLC in Hurtsboro, AL
There are currently no reviews or testimonials, check back soon!
Articles & Tips
The Benefits Of Driveway Washing

When you think about all the times you use your driveway, it doesn't take long to realize that your driveway might be the exterior surface you rely on the most at your property. But perhaps more than […]

Why Professional Pressure Washing Always Beats DIY

Pressure washing machines are available to rent or buy at almost any major hardware store, and the temptation to use one can be hard to resist. Like driving a sports car, though, just because you can […]
Schedule Your Top Notch Phenix City Pressure Washing Services Today!