Top-Notch Pressure Washing Services For Cusseta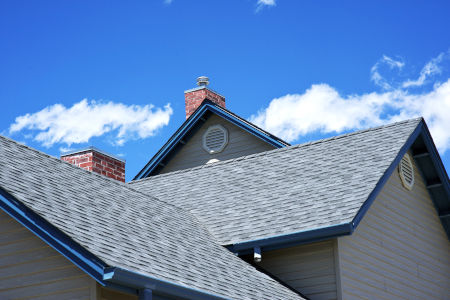 When hiring the best pressure washing company in Cusseta, please think of Forever Faithful Pressure Washing. We're here to help you take care of your home's exteriors because we're dedicated to showing homeowners just how vital cleaning is to their properties. We offer a variety of essential pressure washing services to Cusseta because we want to be your one-stop resource for exterior cleaning services. Why hire multiple amateurs when you can get high-quality work from one pro?
The transformation you'll see in your home after just one service will be enough to make you want more. To put it simply, the cleaning work we do will convert your home from drab to fab. Don't keep putting off until tomorrow what we can take care of for you immediately! Give us a call when you're ready to experience the best pressure washing services in Cusseta.
Soft Wash Roof Cleaning Can Protect Your Cusseta Rooftop
Not all pressure washing services are created equal. Yet, too many companies treat your exterior surfaces the same. Using the same harsh techniques to clean your roof to clean your patio isn't an intelligent choice to make. So why would you work with anyone who uses this approach?
It's best to use soft wash cleaning methods on roofing and shingles because they are more delicate than other parts of your home, like concrete. How are soft washing and pressure washing different? Soft washing for your roof is a gentler approach to cleaning. It relies on cleaning agents instead of high-pressure streams of water that can tear and lift shingles. These cleansers are biodegradable, so you don't have to worry about hurting the environment. It's a green choice to make as a responsible household. Taking the soft washing approach eliminates the risk of damaging your shingles or causing water intrusion. No concerns about mold or rot developing!
Your roof has a crucial job to do, and that's to protect your home from the elements. That's why it's essential to keep it clean so it can do its job without worrying about damaging it in the process.
Countless Benefits For Your Cusseta Home With Driveway Washing
While it may be enough that your driveway will look better after being washed, there are other benefits to this service that you may not know about. Many materials like clinging to your concrete driveway, and because of this, the integrity of the surface will deteriorate in no time. Dirt, mold, and algae are notorious for trapping moisture beneath them, and because concrete is so porous, this excessive moisture can be disastrous to the longevity of your surface. Scheduling regular driveway washing services will do wonders for the long-lastingness of your concrete and will help you avoid costly repairs.
Your driveway is meant to add to your home, not detract from it! Make sure it looks great and doesn't pose a potential repair project because of its condition. Know you're getting the best service and results for your driveway washing, and contact our team at Forever Faithful Pressure Washing.
Reviews & Testimonials on Forever Faithful Pressure Washing LLC in Cusseta, GA
There are currently no reviews or testimonials, check back soon!
Articles & Tips
The Benefits Of Driveway Washing

When you think about all the times you use your driveway, it doesn't take long to realize that your driveway might be the exterior surface you rely on the most at your property. But perhaps more than […]

Why Professional Pressure Washing Always Beats DIY

Pressure washing machines are available to rent or buy at almost any major hardware store, and the temptation to use one can be hard to resist. Like driving a sports car, though, just because you can […]
Schedule Your Top Notch Phenix City Pressure Washing Services Today!