Trusted Pressure Washing Specialists Serving Fort Benning, GA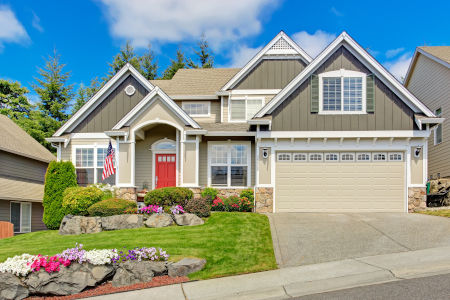 Do you need any professional pressure washing services to get your exterior surfaces back to their original glory? Then look no further than Fort Benning's most trusted pressure washing pros at Forever Faithful Pressure Washing LLC!
We are a locally owned professional pressure washing company dedicated to bringing our customers the most remarkable results achievable in the Fort Benning area. Nobody matches our top-notch surface cleaning treatments and first-class customer service, and when you rely on our team, you can rest assured that your property is in expert hands!
Some of the outstanding benefits that our professional pressure washing services can do for you include:
Extend the lifespan of your surfaces by washing away corrosive and detrimental substances
Elevate your home's overall curb appeal and maximize your property value
Eliminate slipping hazards along with illness-causing germs, viruses, and allergens
Prevent color fading and dullness in your surfaces, restoring their beauty
Keeps your surfaces cleaner for longer
Stops organic materials such as weeds, algae, mildew, and mold from spreading on your property
Ready to give your property the professional treatment you deserve? Then call Fort Benning's most trusted pressure washing team at Forever Faithful Pressure Washing LLC today!
Make Your Fort Benning Roof Sparkle With Our Professional Roof Cleaning Service
Forever Faithful Pressure Washing LLC is the company you can trust to give your Fort Benning roof a five-star shine! Our roof cleaning pros use a form of low-pressure washing known as soft washing to clean shingles to perfection. Soft washing is the preferred method of roof cleaning because, unlike standard pressure washing or power washing, soft washing eliminates unsightly substances without damaging any of your roofing materials.
Here's what you can expect when you hire our Fort Benning roof cleaning service:
Beautiful shingles that are free from dark algae streaks and all other blemishes
A clean roof that is more energy-efficient, saving your money on your monthly heating and cooling costs
A gorgeous, sturdy roof that will end up lasting you longer without the need for repair
Protection for your roof and your home's interior with the elimination of moisture trapping organic substances
Driveway Washing That Will Enhance Your Fort Benning Property
Driveways sure are in a hurry to get covered with grime and other substances. The good news is they don't have to be that way a day longer with professional driveway washing from Forever Faithful Pressure Washing LLC! Our pressure washing technicians specialize in getting driveways sparkling clean in Fort Benning with the industry's best surface cleaning technology and methods.
No matter what type of filth is on your driveway, our team can give it a uniform clean that will have it looking brand new again. Mud, algae, stains, pollen, you name it - they don't stand a chance against our pros! When you want your driveway to sparkle once more, leave it to Forever Faithful Pressure Washing LLC for surface cleaning you can count on!
Reviews & Testimonials on Forever Faithful Pressure Washing LLC in Fort Benning, GA
There are currently no reviews or testimonials, check back soon!
Articles & Tips
The Benefits Of Driveway Washing

When you think about all the times you use your driveway, it doesn't take long to realize that your driveway might be the exterior surface you rely on the most at your property. But perhaps more than […]

Why Professional Pressure Washing Always Beats DIY

Pressure washing machines are available to rent or buy at almost any major hardware store, and the temptation to use one can be hard to resist. Like driving a sports car, though, just because you can […]
Schedule Your Top Notch Phenix City Pressure Washing Services Today!